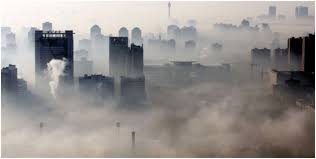 Environment Minister Thérèse Coffey said:
While air quality has improved significantly in recent years, we know urgent action is still required to tackle roadside air pollution in our towns and cities.

This is why through our £3.5billion national air quality plan, we are working with local authorities across the UK and I am pleased ten local authorities will now implement new measures to drive down pollution.

The Roads Minister Jesse Norman and I have written to the leaders of all the authorities that have submitted feasibility studies to thank them for their hard work and underline that Defra will continue to support them to improve air quality in their areas.
While Nitrogen Dioxide (NO2) levels have fallen significantly in recent decades, including a 27% drop since 2010, the UK Plan for Tackling Roadside Nitrogen Dioxide Concentrations outlines how councils with the worst levels of air pollution at busy road junctions and hot-spots must take robust action.
WHO estimates that around 7 million people die every year from exposure to fine particles in polluted air that lead to diseases such as stroke, heart disease, lung cancer, chronic obstructive pulmonary diseases and respiratory infections, including pneumonia.